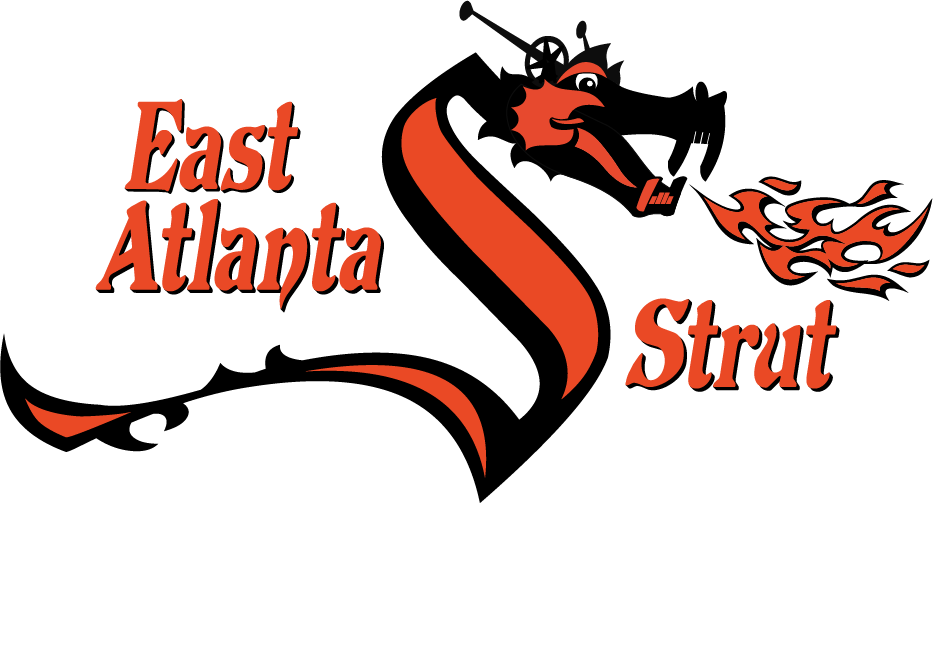 THIS SATURDAY! sept 26th in the east atlanta village will be the STRUT>
we love doing the strut.. it's fun, the music is kickin', the energy is great and the people in east atlanta are the sh*t.  this will be our 6th year doing the strut.  we'll be across the street from our usual spot .. across from grant central on glenwood.
the wasted potential brass band will be playing in the parade and jesse will have the speakers crankin' out some music.  of course we'll have some freshly pressed t-shirts and prints.. our usual rule applies, free beer for people wearing a #RHY shirt from a previous festival.
come hang with us at the booth this saturday!